10-Hole Chick-Inn Laying Nest - 40 Hens
10holebox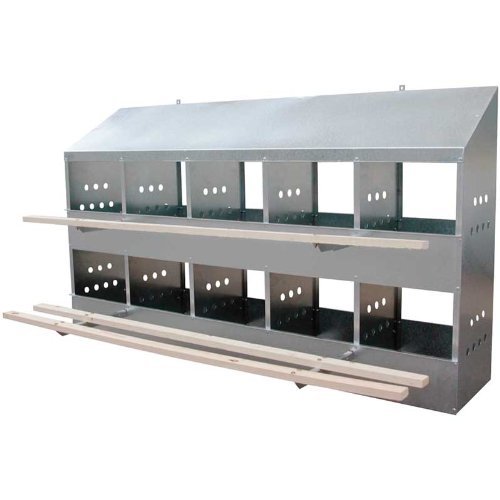 • Popular 10 Hole Laying Nests are made of galvanized steel and are easy to assemble with a machine screws and nuts.
• High front and back panels prevent litter from being scratched out of nests.
• Removable plastic bottom inserts are easy to clean, keeping birds healthier.
• Perches are hinged upward.
• We recommend one nest box per four laying hens.