Super Nancy - 12x26
supernancy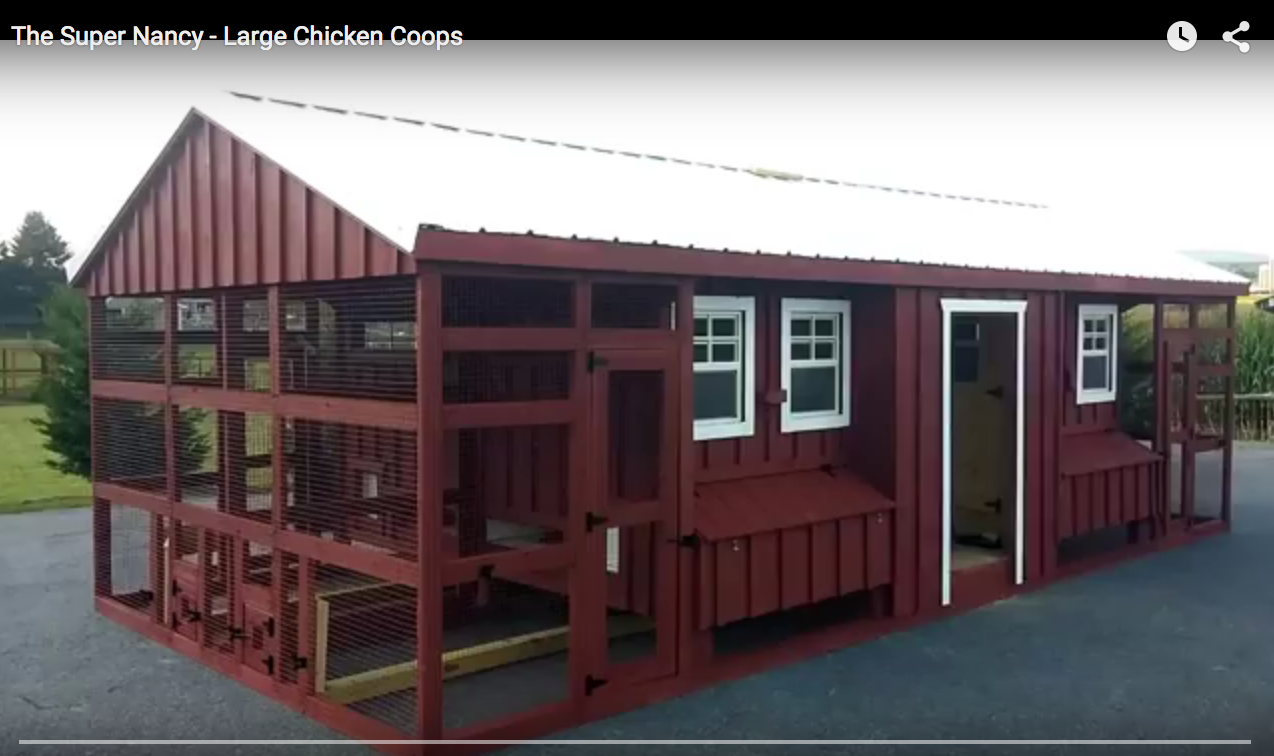 Please Contact Us for More Info/Price
Please contact us for more details on this item:
pressure treated 5/8" plywood throughout
2x6 pressure treated base framing
typical board and baton siding
insulated metal roof
4 separate coops with segregated runs!
large feed room with internal access to each coop!
Fantastic for the multi breed chicken owner.
12' is the TOTAL width. So the actual building width is 11' with 8" allocated to the 4"
overhang on each side of the roof. We cannot exceed 12' total width due
to limitations on roads and special permits, if it is anything more than
that. Some roads do not permit over 12' width, some bridges, some toll booths we just plain can't go through.
Add
Electrical Package x 4 coops (900) Concierge package Includes solar x 4 (1600) Concierge x 1 coop (450) Concierge x 2 coops (900) Clean out lids x 4 coops (360) 4 additional windows (380) Additional chicken doors (395) Wire over windows x 8 (100)